International Buyers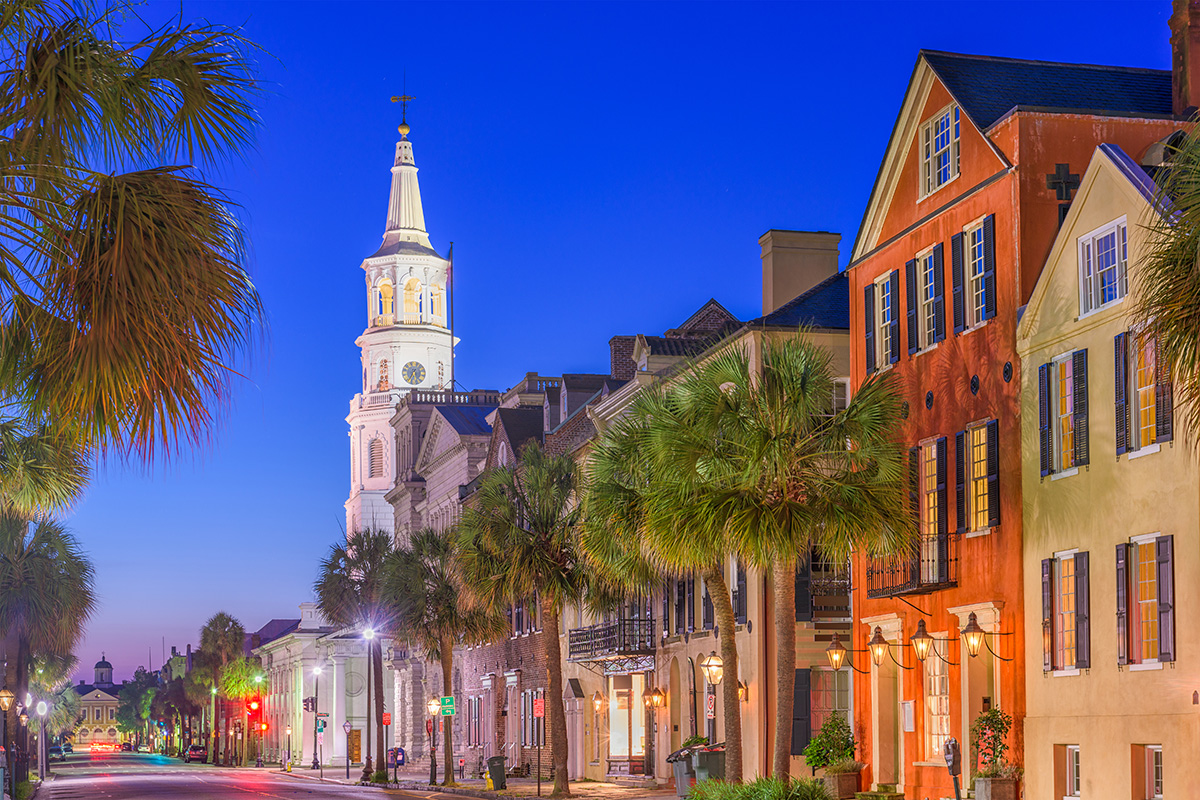 Whether you're looking to move to the US or you're looking at buying a second home here, Charleston is the perfect place for international buyers to start their journey. Originally founded way back in 1670 as "Charles Town," this city has over 350 years of history as one of the top destinations for Presidents and other important figures. Modern-day Charleston, with its charming cobblestone roads, gorgeous weather, delicious food, and classic Southern hospitality, remains one of the top destinations for international buyers, whether they're looking to move here permanently or buy a vacation home. For out-of-country buyers in Charleston, here are some reasons this city makes the perfect getaway!
Out of Country Buyers Love Charleston's Value for Investment
When considering buying property, people outside the United States often look at large metropolitan areas like Los Angeles or New York. However, people quickly discover just how overvalued those places are - especially if you are seeking to buy a home to visit on a part-time basis.
While Charleston's property prices have increased over the past years, South Carolina, as a whole, remains far more accessible than many other states. For example, South Carolina has one of the nation's lowest mean effective property tax rates (for permanent residents). Thus, you'll pay little property taxes if you want to move here. Tax rates are higher if you're looking for a vacation home; however, they're still not as problematic as states like New Jersey or New York, which have significantly higher rates.
According to PayScale, The cost of living in Charleston is over 60% lower than in New York, 33% lower than in Los Angeles, 5% lower than in Dallas, 15% lower than in Miami, and 35% lower than in Boston. Living in Charleston is even cheaper than in Phoenix, another popular destination for those looking for warm climates in the winter.
The Charleston area has homes for any lifestyle you could desire. If you want to enjoy the beautiful waters, there are waterfront homes with large lot sizes. Those looking for homes with history and character will find them in downtown Charleston (where else could you buy a home that a historical President lived in or used?). If you want a more suburban lifestyle, you'll find that, too, in places like West Ashley.
The bottom line here is clear: if you are looking for a place with a wide variety of homes and an incredible lifestyle, Charleston is a place where that dream can become a reality!
International Buyers Love Charleston's Hospitality
Charleston is well-known for its Southern hospitality, and international buyers will instantly feel at home in this welcoming city. In 2016, voters in Travel and Leisure voted Charleston as the number one city in the world, thanks, in part, to friendly locals. People in Charleston are laid back and neighborly, always looking to make people, wherever they come from, feel welcome here.
Out-of-country buyers in Charleston will find it easy to socialize and fit in with the culture here, which, sadly, other parts of the US are not known for (Seattle, for example, is notorious for the "Seattle freeze").
Part of the reason for Charleston's hospitality is the lovely weather and beautiful scenery in the area. It's hard not to be happy in a place like this. Beaches, warm weather, charming architecture, and great food make it easy to feel satisfied - and it shows in residents' positive attitudes!
Charleston Has Numerous Attractions and Activities
History buffs will love all the landmarks in Charleston where important events in the US have happened, such as the Fort Sumter National Monument. Those inclined to go out on the water will enjoy the proximity to Charleston's ocean and beaches. People who enjoy nature will love being close to the Francis Marion National Forest and Bonneau Ferry Wildlife Area.
There's a restaurant in Charleston from every nationality around the world. Most major stores are here, so if you love shopping, there are numerous places to go and get everything you need.
No matter what you want, you can likely find it in Charleston! People can always find something to do in the warmer, sunny weather - even in the winter!
International Buyers: Consider Charleston as Your US Getaway
There are numerous reasons why out-of-country buyers will love Charleston. However, the best way to see why is to explore the homes, meet the people, and see different areas. On Southern Bell Living, you can do all of those things. Virtually tour the areas via our community guide, see some attractions, and contact us when you've found a few homes you like! We'd love to learn more about your preferences and help you find the perfect home, or vacation home, in the Charleston area!